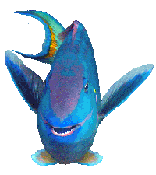 St. John
Virgin Islands
St. John Photo Gallery
Weddings, Villas, Scenic, Underwater Photography
and more on St. John and St. Thomas, US Virgin Islands
Professional photographer for hire. We can handle all of you photography needs whether it be your wedding, your villa for your web page, or your first dive. Visit our pages for a sample of our capabilities. Contact Don for availability, questions, and pricing. We are available on St. John and St. Thomas in the US Virgin Islands.
Visit our gallery pages by clicking on the photos below.
Don, the photographer, has had a camera since college. He started into digital over 12 years ago with a Canon A40. Before going on vacation from Connecticut to St. John, he discovered that Canon made an underwater case for it. That was the start of his underwater photography while snorkeling. A day was spent with a real estate agent during his third vacation to St. John and a condo was purchased. Hence, a common story here, "I came here on vacation for two weeks over nine years ago. "Once he got here, the local power company needed some underwater inspection done and insisted on high resolution digital photography. It was a wonderful opportunity to get dive certified. That's how it all got started.

He'd rather shoot underwater, but has experience shooting weddings, scenery, birds and wild life here on St. John, sports, existing low light, villas and architectural, and even some modeling.

He now shoots a Canon 5D mark ii, from ultra wide to telephoto and everything in between, for true professional results.

Printing is done on an Epson printer using their 8 ink archival system.